Regular price
$ 29.00 USD
Regular price
Sale price
$ 29.00 USD
Unit price
per
Sale
Sold out
Dessert, for your teeth. And it's good for you, like all dessert should be. The first tallow based remineralizing toothpaste meets oil pulling meets mouth rinse…in an easy to use, mess free, miron glass dropper bottle. An all in one oral care paste that hardens, repairs, brightens, whitens, and freshens breath and helps rebuild a healthy oral biome. A remineralizing and biome restoring oil for your teeth, with 10%  microcrystalline hydroxyapatite from Australian bovine, calcium and phosphate and magnesium from fossilized coral calcium, these tooth drops are rich in everything you need to remineralize teeth. Rich in 80+ minerals, fat soluble vitamins, vitamin D, and magnesium, and oral biome boosters from either freeze dried raw milk or an oral probiotic blend. Available in 3 rich dessert flavors to sweeten and freshen your breath, leaving it tasting like vanilla honey, cinnamon rolls, or chocolate mints. Brushing with a toothpaste that contains active hydroxyapatite, calcium, and phosphate can assist with enamel restoration and remineralization of teeth and cavities.
Hydroxyapatite makes up 90% of the foundation of tooth enamel, and research shows it can bind to our enamel when used topically. For calcium and phosphate to be absorbed, magnesium and Vitamin D are crucial, which is why we formulated in a tallow base, with added coral calcium, raw cacao powder, and added magnesium chloride. 
We have also added activated charcoal which adsorbs toxins in mouth, and pulls stains from teeth, without affecting the remineralizing process.
We are hearing that once people make the switch, their teeth sensitivy goes, away, they are having their first cavity free check ups, and their smile becomes whiter and brighter. This is meant to be used as your daily toothpaste, and can be used for brushing, oil pulling, and as an overnight tooth mask. 

50 ML bottle 
50 1 ml servings (1 dropper) 
Or
100 1/2 ml serving (1/2 dropper)
Our teeth are also directly connected to our Organs through nerve endings, so the health of our teeth affects our whole body, and vice versa.  
The oral cavity may harbor over 700 microbial species that play a role in oral health. These commensal bacteria can buffer acidic pH, reduce gingival inflammation, or inhibit the growth of pathogens.
When the acid level around the tooth falls below a pH of 5.5 for an extended period, tooth decay begins. Several potentially pathogenic bacteria in the dental plaque can produce these acids when these specific bacteria overgrow as they feed on simple sugars. Also, when acidic foods are eaten frequently, their acid levels can initiate and hasten the demineralization process.
The demineralization process starts with damage to enamel and dentin, but this process can be reversed by the uptake of calcium and phosphate in the diet that is available in the saliva that flows in the mouth 24/7. However, repeated demineralization over a prolonged period leads to the formation of dental decay.
Your teeth are composed of several layers. On the very top, you have the hard outer layer known as enamel. Underneath that is a hard tissue called dentin.
When you get down below the gum line, there's another hard substance called cementum that covers and protects the roots. These hard tissues are composed of a blend of inorganic and organic substances, along with a little water.
Most of the inorganic part is made of phosphate and calcium ions that create strong hydroxyapatite crystals. As you eat, the crystals allow your teeth to withstand the forces of:
chewing
crunching
grinding
 Luckily, you have a natural shield that protects your tooth enamel, saliva! Your saliva helps with remineralizatiom , a continuous reparative process that builds and maintains tooth enamel.
Studies in children have shown that daily use of a toothpaste with microcrystalline hydroxyapatite on enamel is just as effective as fluoride, with none of the harmful effects of fluoride  
Additionally, a recent study showed an effective remineralization of early cavity lesions by a HAP toothpaste. Here, the remineralization effect was comparable to a toothpaste with 500 ppm fluoride (provided as amine fluoride). While the fluoride toothpaste showed a remineralization of mainly the surface-layer, the HAP toothpaste remineralized also the deeper enamel layers as revealed by transverse microradiography images  
I highly recommend looking into the research by Weston Price on remineralization of teeth and cavities, in which our tooth polish can help support! We tend to view the whole terrain as evidence of what's going on internally, and rather than blame the bacteria, look at them as the clean up crew and insight as to what is going on in your body/mouth.
Why is there an overgrowth of some bacteria? What are they feeding on?
Jojoba oil: similar to our sebum, which is produced in our cheeks, assists in oil pulling.
Microcrystalline Hydroxyapatite MCHA (Bovine Calcium Powder): identical to the main component of our teeth, makes up 90% of the foundation of tooth enamel. 
Strong, healthy tooth enamel is an important part of good dental health. Hydroxyapatite can help protect your tooth's outer layer, prevent demineralization, and rebuild tooth enamel. This can also reduce:
Tooth sensitivity
Periodontitis
Plaque
Coral calcium: strengthens tooth enamel, rich in bioavailable calcium, phosphate, and magnesium to deposit in teeth as well as 74 vitamins and trace minerals
Where does coral calcium come from? The best coral calcium comes from above sea naturally fossilized coral beds. Over time, natural geological events push up these fossilize coral beds. This then makes it possible to mine coral calcium. Coral calcium is similar to calcium carbonate found in rocks. The difference is that the calcium in coral calcium comes from coral animal structures. These are tiny sea anemones (coral polyps) that take in minerals from the ocean and create coral deposits on the ocean floors.
We take care in sourcing the best coral calcium. Our coral is harvested in the Caribbean and is certified 100% ecologically safe by Friend of the Sea, a non-profit, non-governmental organization. All of this comes as part of our commitment to the environment and coral reefs around the world. 
Powdered forms of coral calcium are critical to the fast absorption of key trace vitamins and minerals. The all natural animals structures found in coral calcium powder benefits you because your body absorbs it more easily than traditional calcium supplements. 
Coral calcium minerals include:
Vitamin C
Vitamin D3
Calcium
Magnesium
Malic Acid
Betaine HCI
Boron
Chromium
Copper
Iodine
Iron
Litium
Manganese
Molybdenum
Phosphorus
Potassium
Selenium
Silicon
Sodium
Sulfer
Vandium
Zinc
Grass fed organic Tallow: rich in vitamin d which supports calcium and phosphate remineralization of teeth, creates a creamy oil base to be gentle on teeth and assist in oil pulling 

Raw organic cacao powder: rich in minerals and magnesium which assists in the remineralization of teeth, adds flavor  
Raw pesticide free honey: assists in the remineralization of teeth, assists in preventing tooth decay according to several studies, sweetens the toothpaste 
Organic Myrrh co: has been used traditionally to support gum health, soothing, helps repair gums, and assists with good breath
Organic Clove co2: Clove: has been used for hundreds of years in Chinese medicine to relieve tooth pain,  studies have shown that clove essential oil inhibits decalcification of teeth
Magnesium Chloride: assists in the absorption of calcium and phosphate 
Activated Charcoal: adsorbs toxins and pulls stains from teeth 
BIOME RESTORE OPTIONS:
Organic Grass Fed Raw Milk Powder: rich in bioavailable calcium to restore enamel, and a variety of oral biome friendly probiotics to assist in sweetening your breath ( inspired by our breastfed toddler who always has sweet milky yogurt breath and has never woken with "morning breath".
Dairy Free, Sugar Free, Gluten Free, Preservative Free, Soy Free, GMO Free, Yeast Free, Casein Free, Free of Artificial Colors or Flavors, Prebiotic Free oral probiotic blend: Lactobacillus Paracasei Probiotic Powder, Lactobacillus Sakei Probiotic Powder 150 Billion cfu's 30 Gram,  Lactobacillus Reuteri Probiotic Powder 75 Billion cfu's 30, Lactobacillus Salivarius Probiotic Powder
** We do not use xylitol because all xylitol is either produced by DuPont or out of China- where we cannot verify if it's organic/non gmo 

50 ml glass dropper bottle
Use in place of toothpaste, oil pulling, and mouthwash. 
Use morning and night, and as needed in between meals. 
We recommend using 1- 2 dropper fulls and first swishing in mouth 1 minute to several minutes, and then light brushing with a soft bristled tooth brush to gently remove any food debris and polish teeth. We recommend using our plastic free castor bean oil bristled tooth brush, available for kids and adults.
Can also be applied overnight packed on teeth with tooth decay or cavities, like a mask for your teeth. Apply right before bed by dropping right over your teeth.
10% hydroxapapite in all formulations except infant/toddler


5% hydroxapapite in infant/toddler
Coco Mint: Organic Golden Jojoba oil , Microcrystalline Hydroxyapatite MCHA (Bovine Calcium Powder), Coral calcium from Ancient Dried Beds, Organic Raw cacao powder, Grass fed Pesticide Free Tallow, Organic Raw honey, Organic Myrrh CO2 extract, Organic Clove CO2 extract, Organic Peppermint Essential Oil from local Willamette Valley (2%), Activated Charcoal, Magnesium Chloride 
with freeze dried grass fed raw milk or oral probiotic blend 
Coco Vanilla: Organic Golden Jojoba oil , Microcrystalline Hydroxyapatite MCHA (Bovine Calcium Powder), Coral calcium from Ancient Dried Beds, Organic Raw cacao powder, Grass fed Pesticide Free Tallow, Organic Raw honey, Organic Myrrh co2, Organic Clove co2, Organic vanilla CO2 (EO Free), Activated Charcoal, Magnesium Chloride 
with freeze dried grass fed raw milk or oral probiotic blend 
Coco Cinnamon:  Organic Golden Jojoba oil , Microcrystalline Hydroxyapatite MCHA (Bovine Calcium Powder), Coral calcium from Ancient Dried Beds, Organic Raw cacao powder, Grass fed Pesticide Free Tallow, Organic Raw honey, Organic Myrrh CO2 extract , Organic Clove CO2 extract, Organic Cinnamon CO2 extract, Activated Charcoal, Magnesium Chloride 

with freeze dried grass fed raw milk or oral probiotic blend 
BABY&KIDS Coco Vanilla: Organic Golden Jojoba oil , Microcrystalline Hydroxyapatite MCHA (Bovine Calcium Powder), Coral calcium from Ancient Dried Beds, Grass fed Pesticide Free Tallow, Organic Raw cacao powder, Organic vanilla CO2 (EO Free), Magnesium Chloride 
**safe to swallow, no honey, myrrh, clove, or probiotics 
<3 We switched to Infinity/Miron Glass Jars! <3

Each product comes in the worlds best glass jars: reusable extra thick European Miron glass jars, which use UV Light filtering technology and are air and light proof to preserve and rejuvenate the freshness. They look black, but hold in the light and you will see they are actually a rich violet color. You can see and smell the difference! Your products are totally protected & preserved much like ancient Egyptians- who invented deep violet glass thousands of years ago and preserved precious oils and herbs for centuries in tombs!

50 ml miron jars retail for $15 ach on amazon! Save your heavy duty glass jars to store your favorite products or food, or save to return to us for our upcoming recycling return rewards program
Share
Return policy

Returns

 As the founder, owner, and  formulater, I stand behind Reclamatin Organics 100%. 

I want you to feel comfortable trying new products. I offer a full refund or exchange for all item(s) you didn't enjoy for any reason the first time you purchase it/them as long as the return is within 30 days. The second time you order a product, it will only be eligible for exchange or store credit (valid for 1 year). We may ask that products be shipped back to us in cases of large returns (over $60). Refunds will not include shipping cost. We are not responsible for shipping cost if you choose to return the products. To initiate a return, simply email us with your concern & order number at . We do not replace nor exchange free gifts or products not listed on orders. Sample products are final, no returns, exchanges, or credit.

After 30 days, we provide a product exchange or partial store credit code (valid for 1 year) of 50% of your original purchase if you are not pleased with your order, however this is limited to 60 days after purchase. Exchanges are only eligible for the same product or alternate product of equal or similar value. After 60 days, we will not exchange or credit an order.

Prematurely expired products will be replaced or partially credited if the product spoils within 6 months of the purchase date. We may ask for photos to better understand the product issue. Of the two methods to deal with prematurely expired products, we recommend exchanges since customers will receive a full size product versus a partial credit.

 

Happy Returns

In order to offer the best experience for our Reclamation Organics customers, we reserve the right to limit returns if we have reason to suspect misuse of our generous return policy (such as excessive returns, reselling, or fraud).

 

Exchanges (if applicable)
We will replace items if they are defective or missing from your order. If you need to exchange it for the same item, send us an email at helloitscocos@gmail.com 

Coco

 
View full details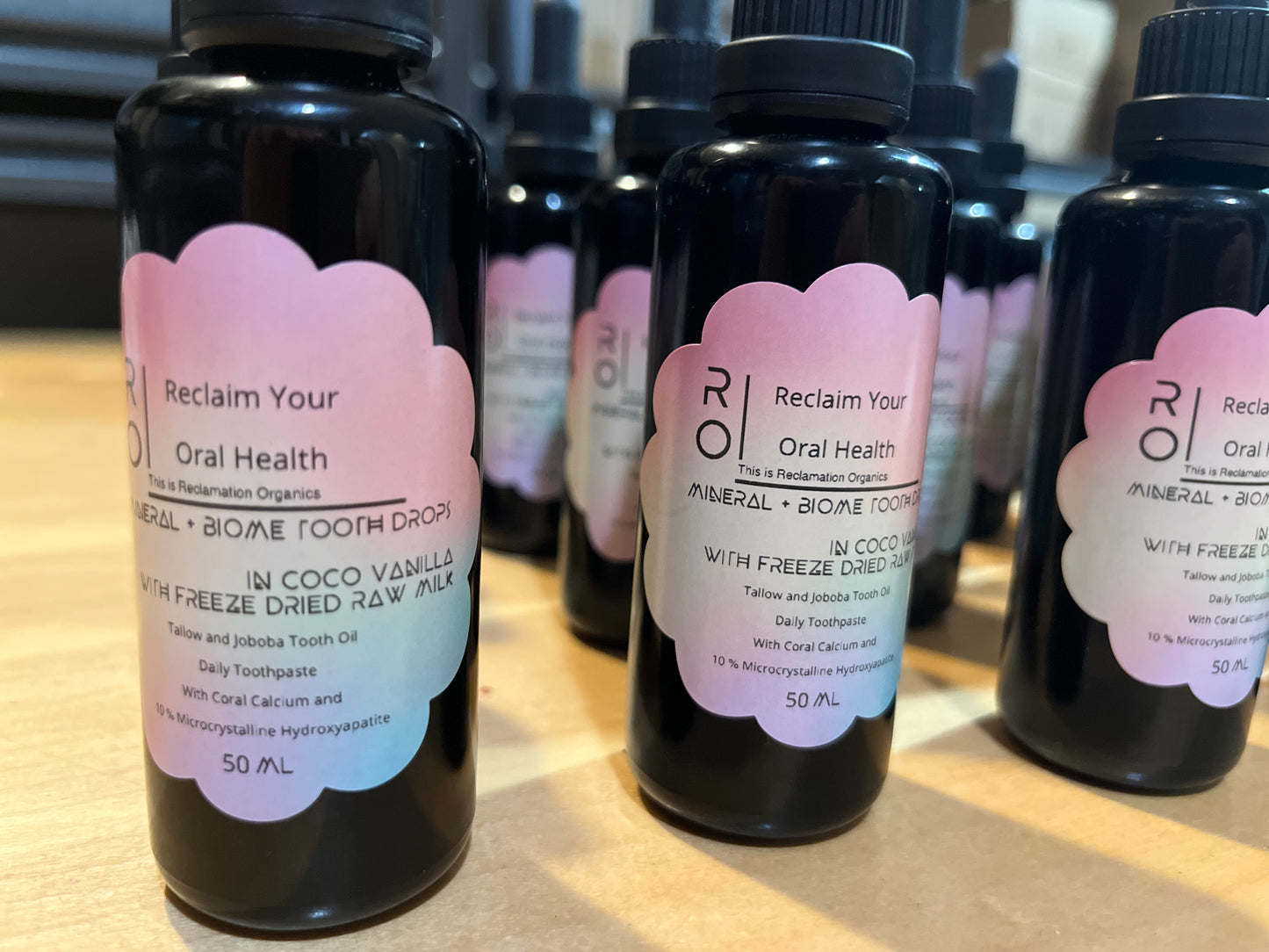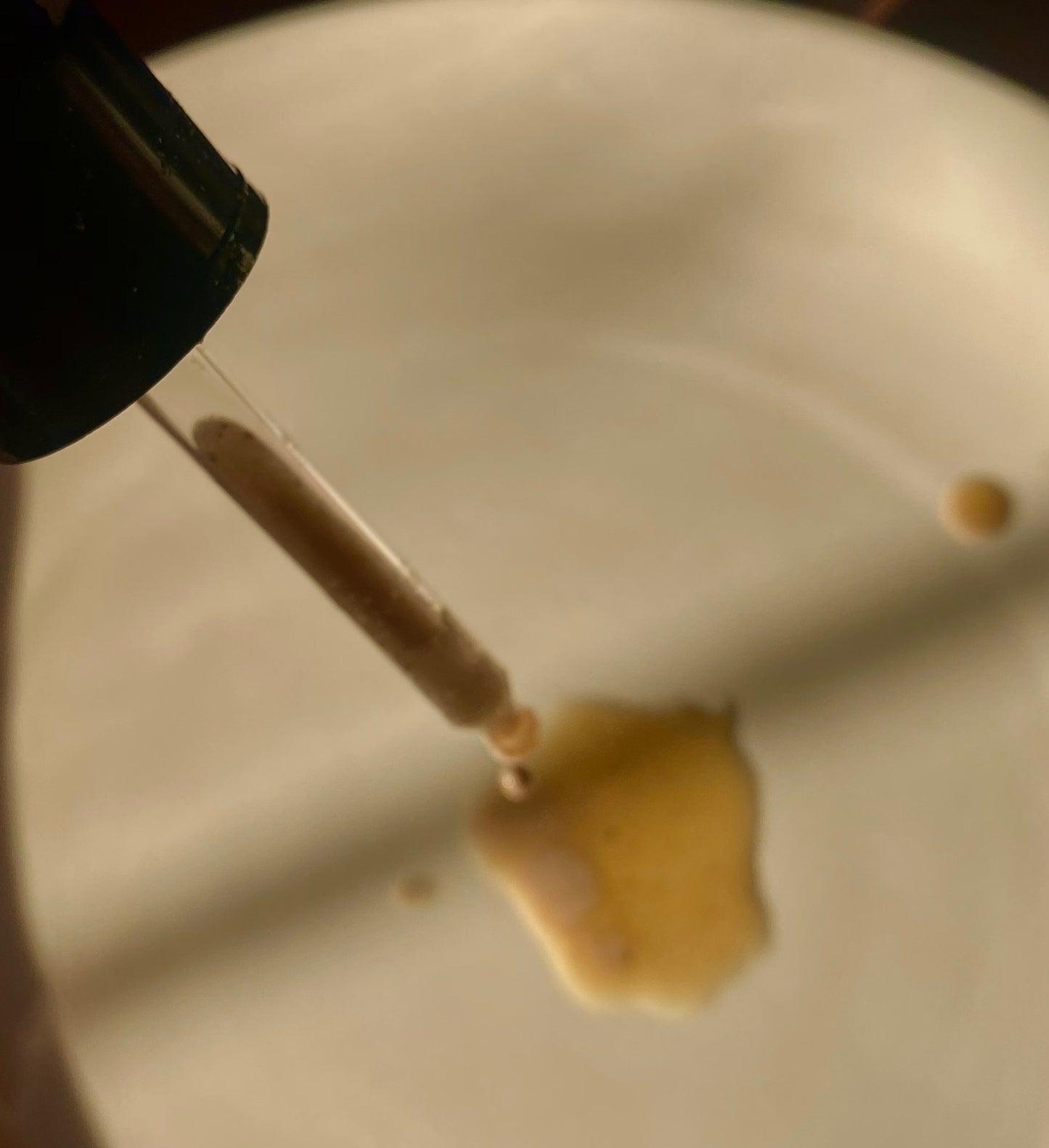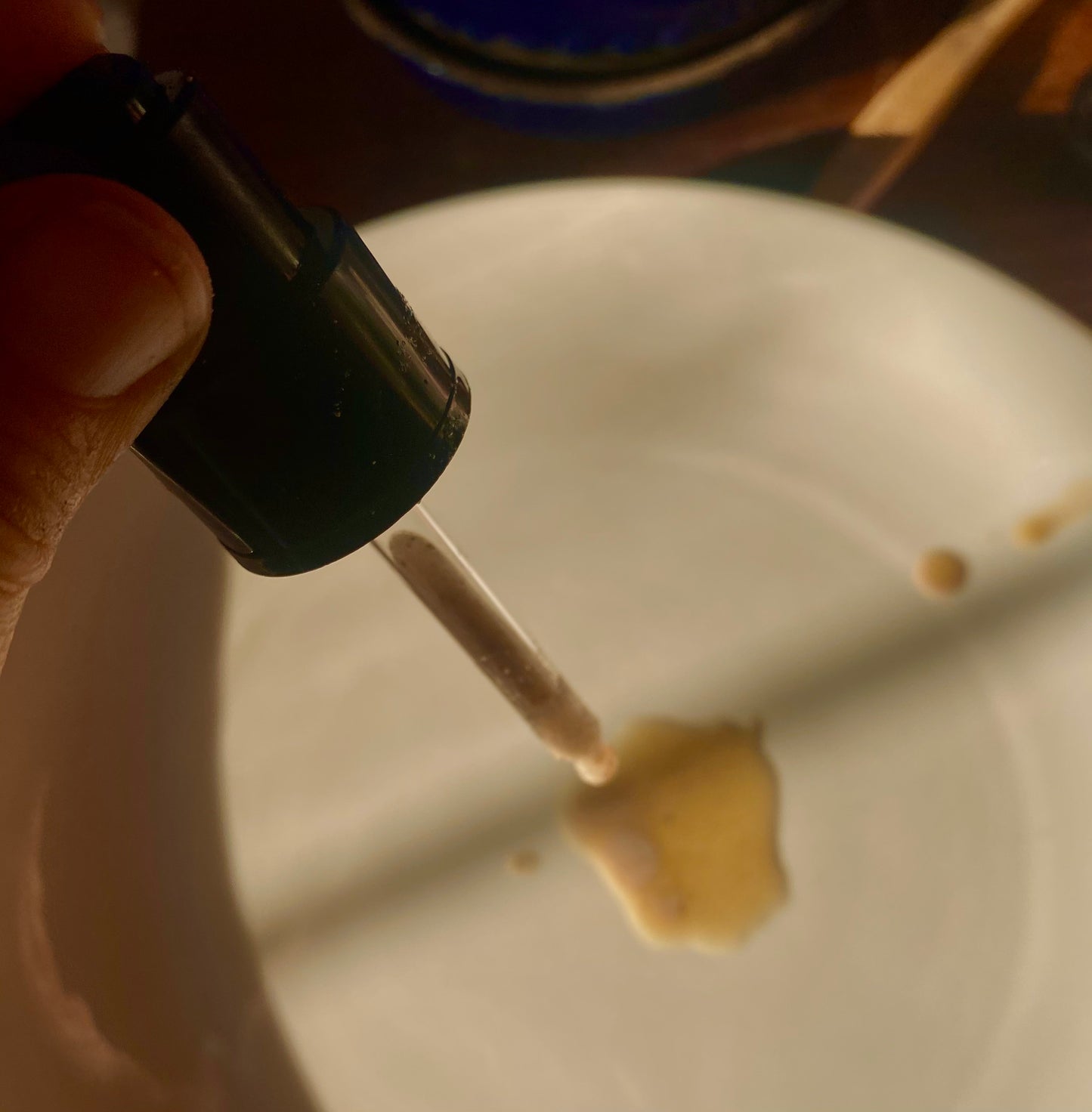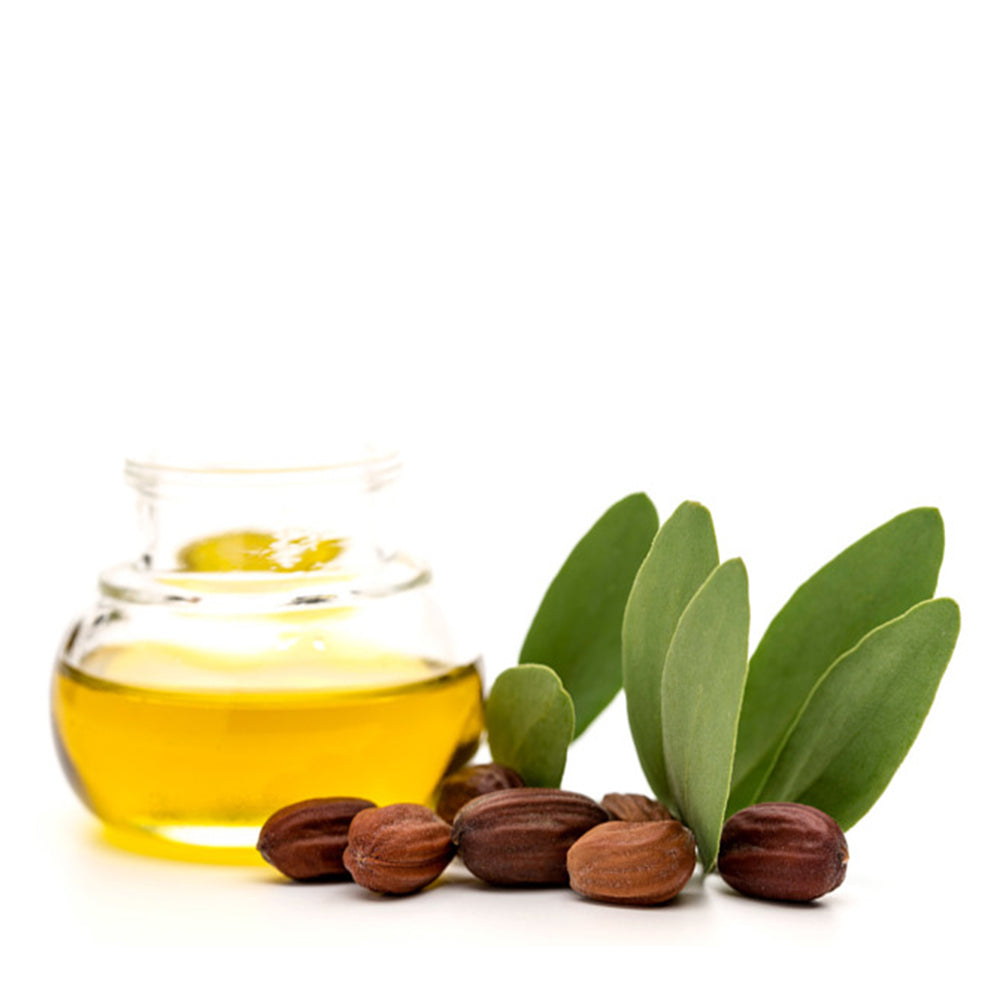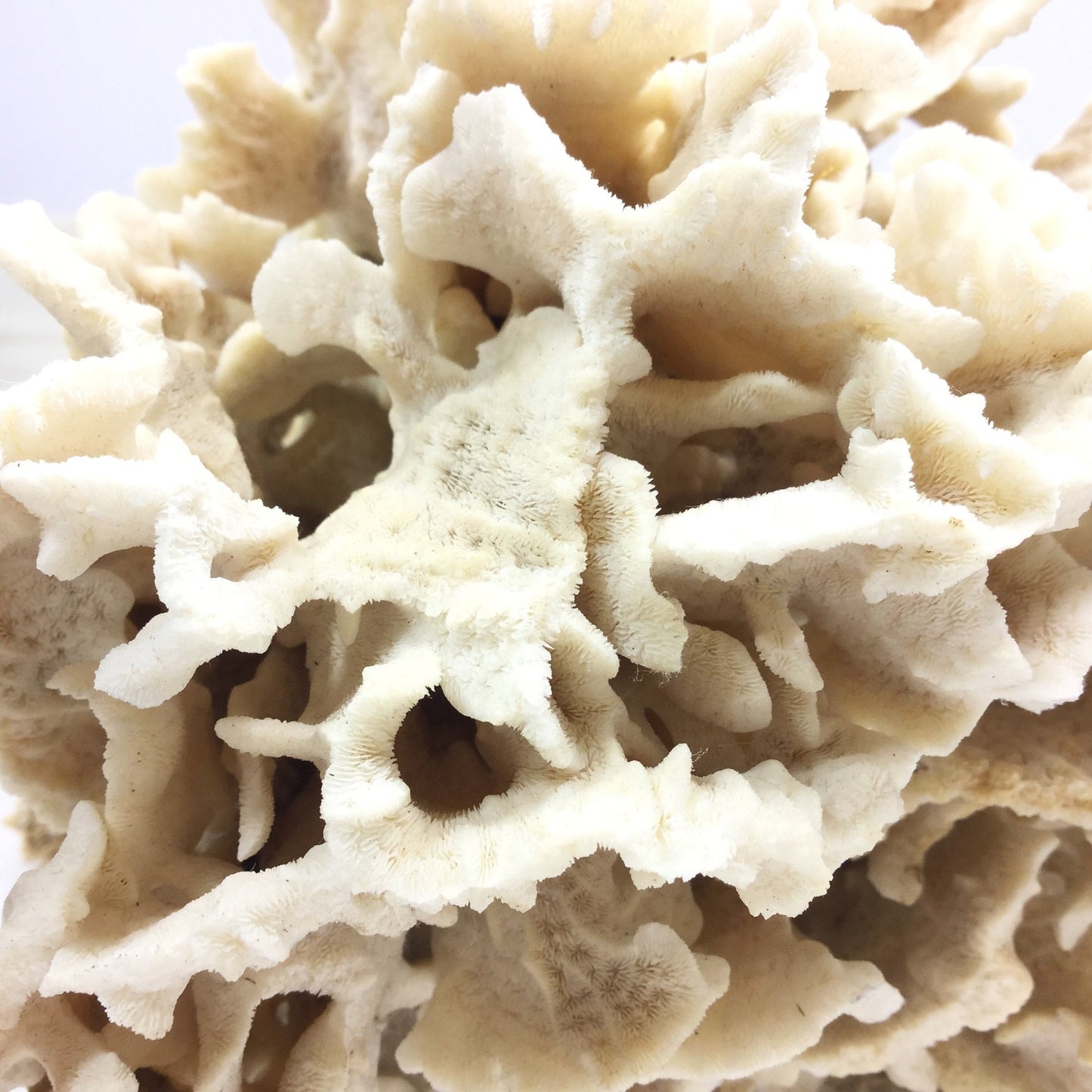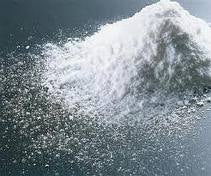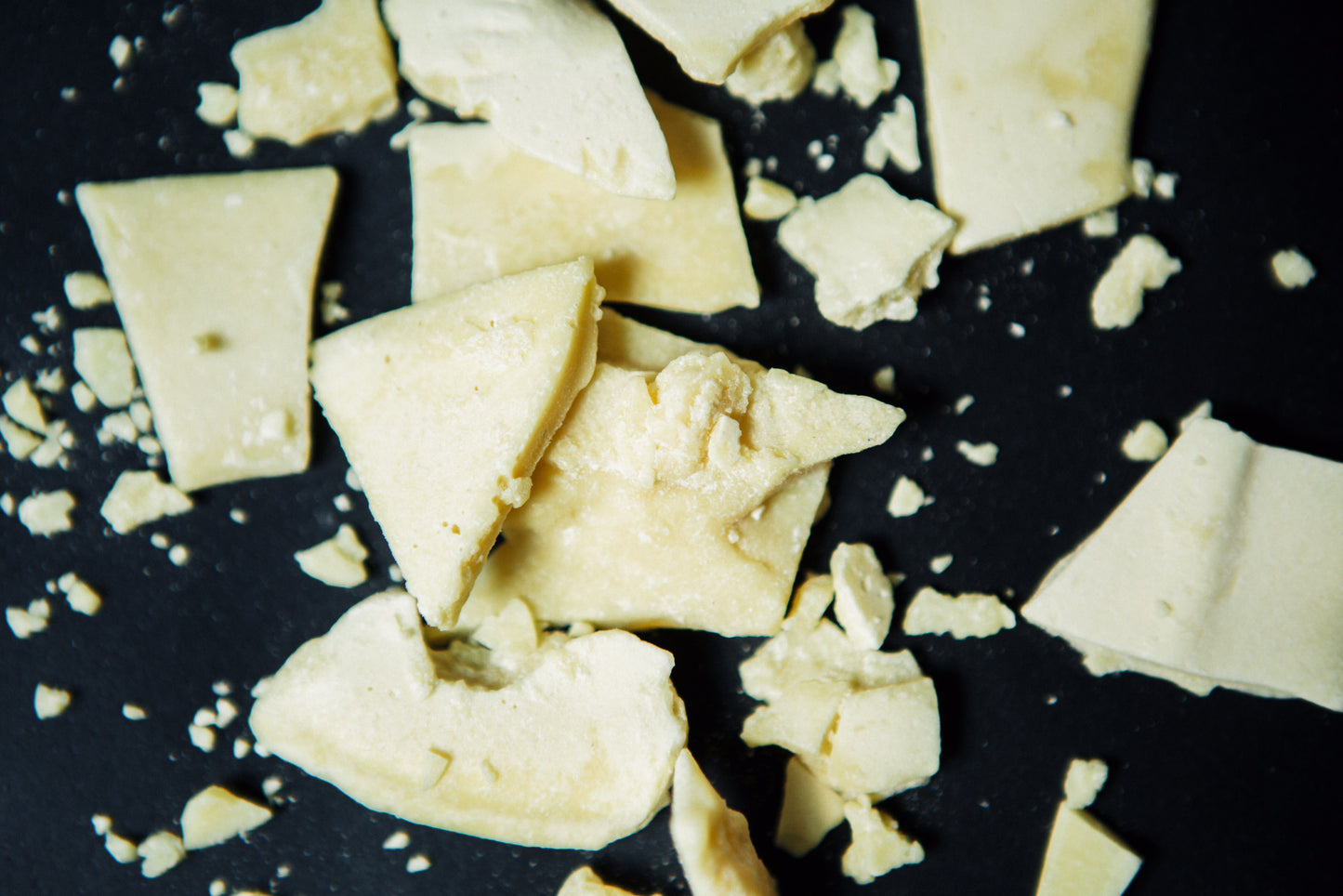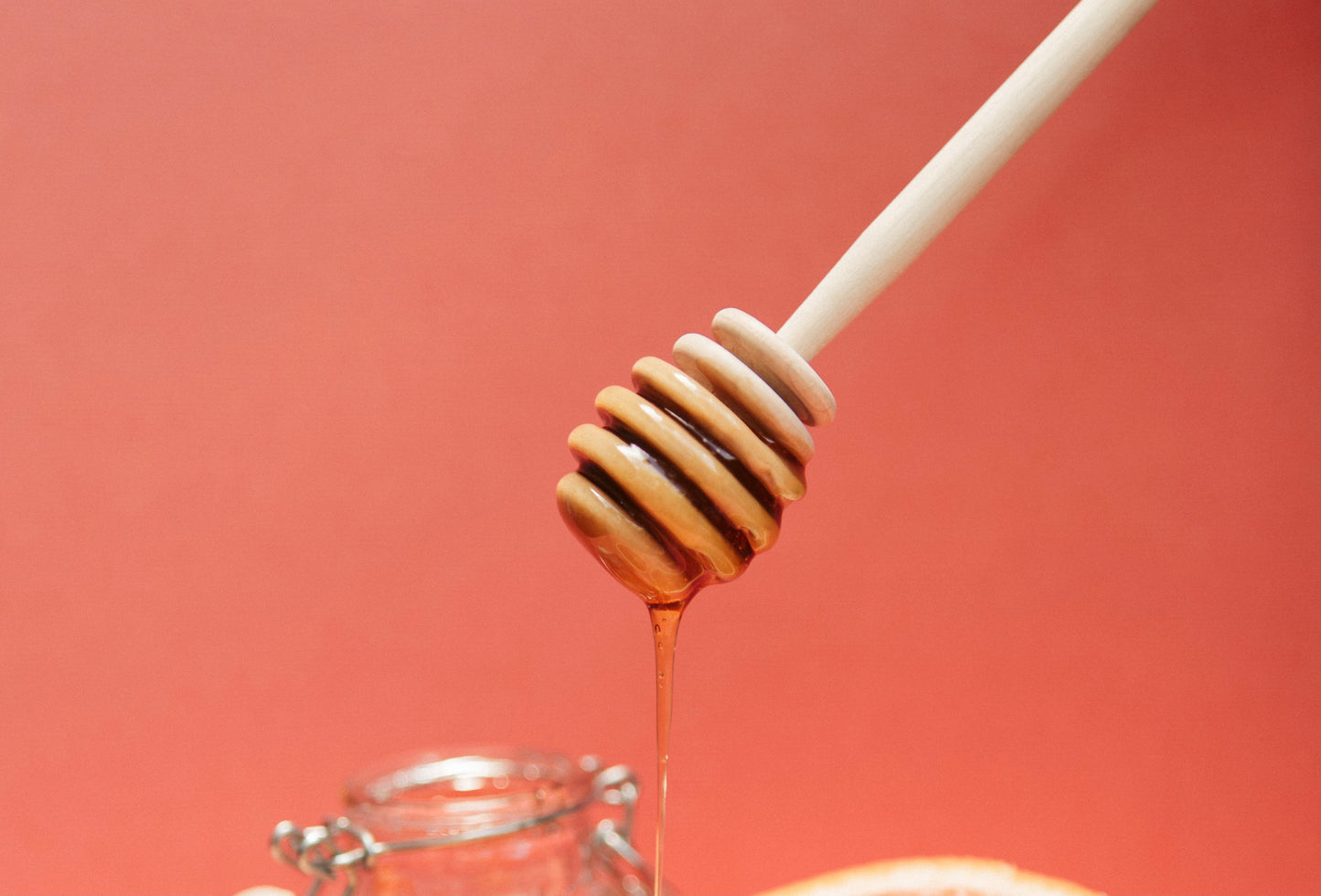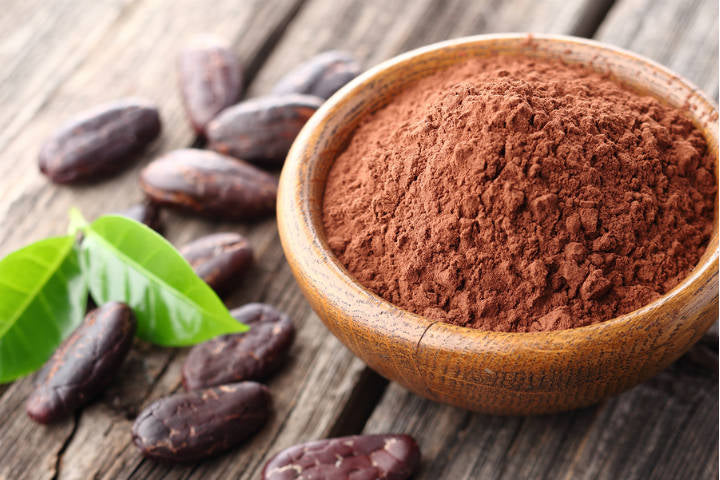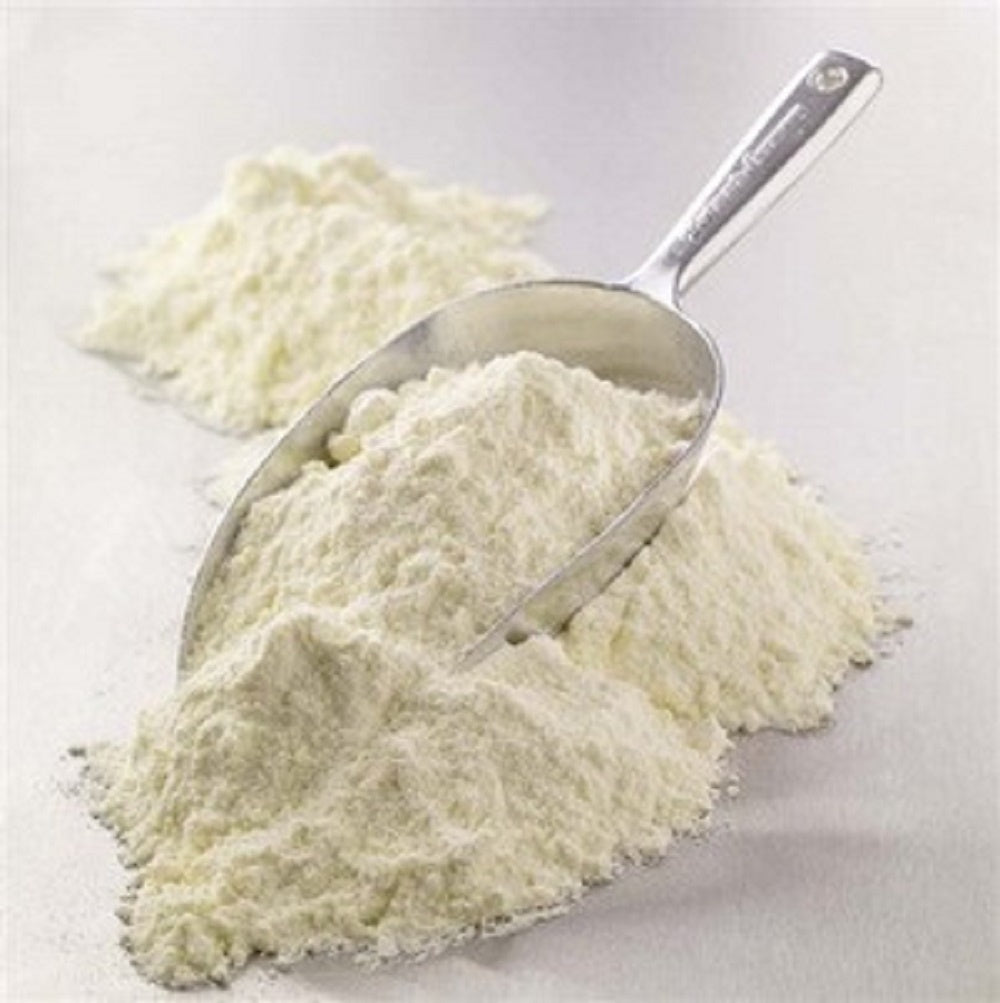 Who we are
Family owned business, operating out of our basement (converted to a clean kitchen and our own shipping space) and we have a mission: to create amazing sustainable organic body and home care along side a consciously curated shop of zero waste goods. Goods sourced from artisans and families around the world.