A new luxurious, yet simple approach to skincare designed to support your skin barrier, your environment, and your lifestyle. Use it twice a day or twice a month depending on your desire and needs.
ORGANIC BODY CARE
Handmade body care made for the whole family. We make our goods with: fair trade, local, wild harvested, organic ingredients, and bottles in ultraviolet Miron glass to ensure the highest quality. Start to finish our products are small batched, made in glass at low temperatures, and crafted from a "terrain" approach to support your microbiome, acid mantle, and lipid layers.
It's Back. And It's Better Than Ever.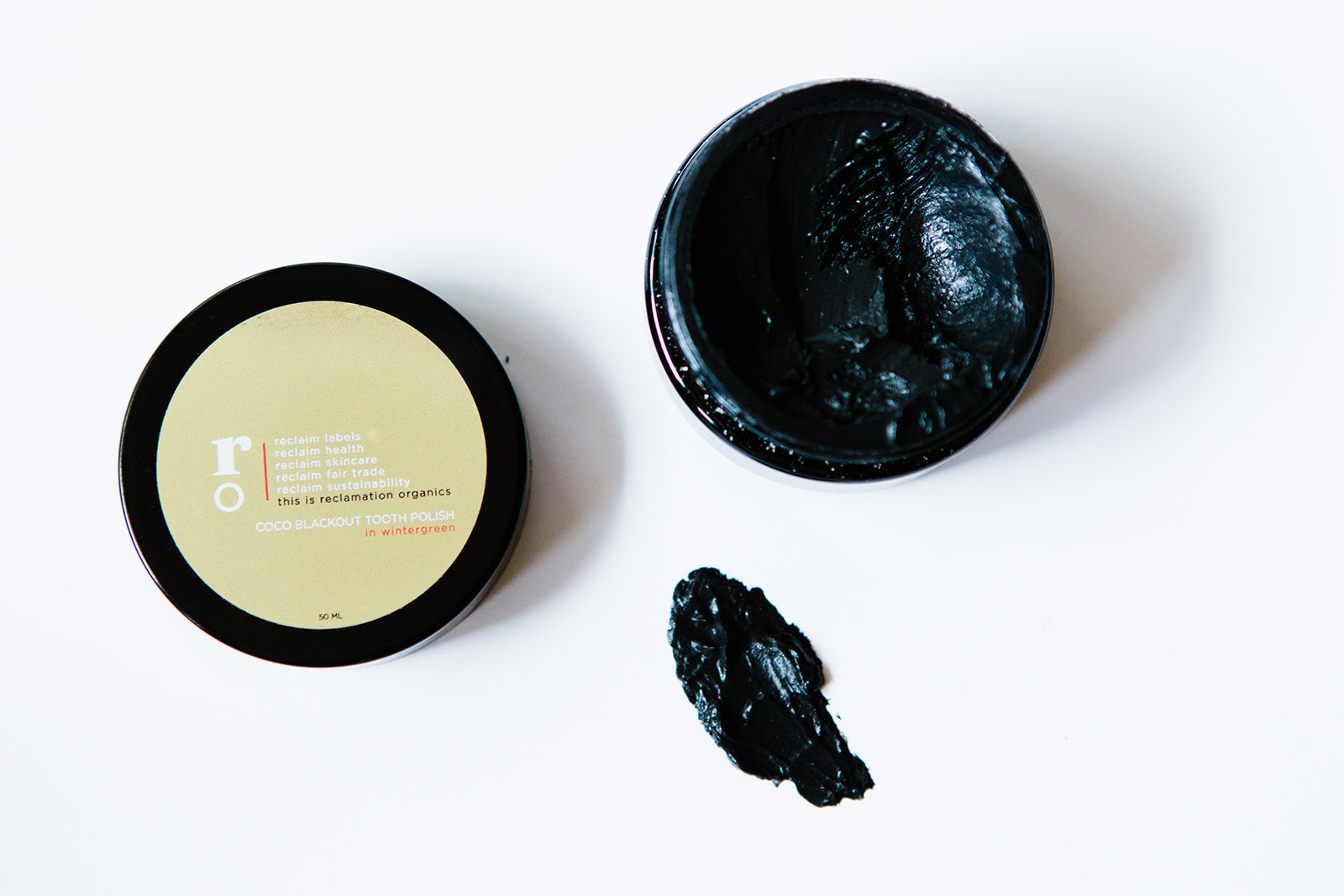 Coco Blackout Tooth Polish
Regular price
$ 33.00 USD
Regular price
Sale price
$ 33.00 USD
Unit price
per
Sale
Sold out
Share
View full details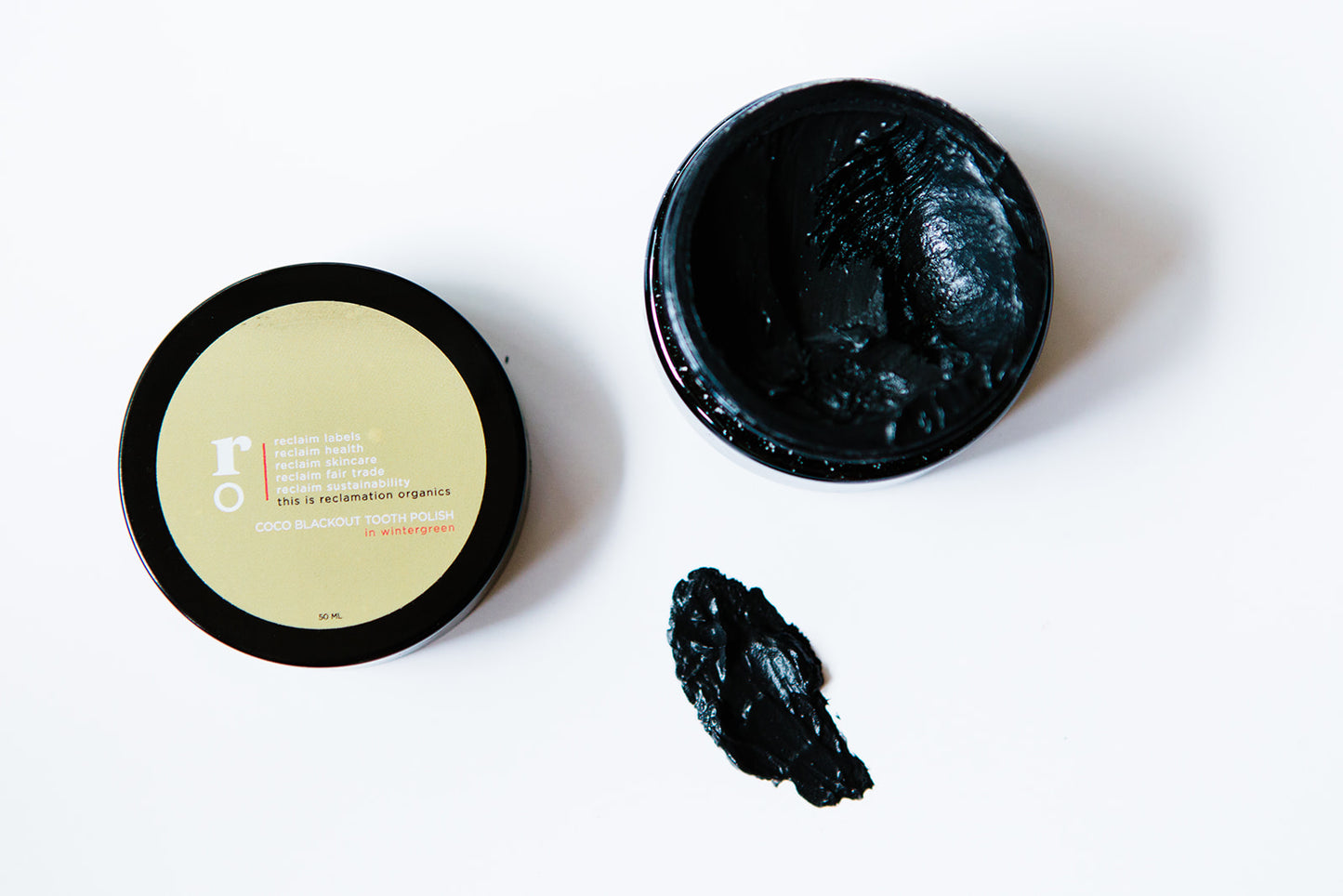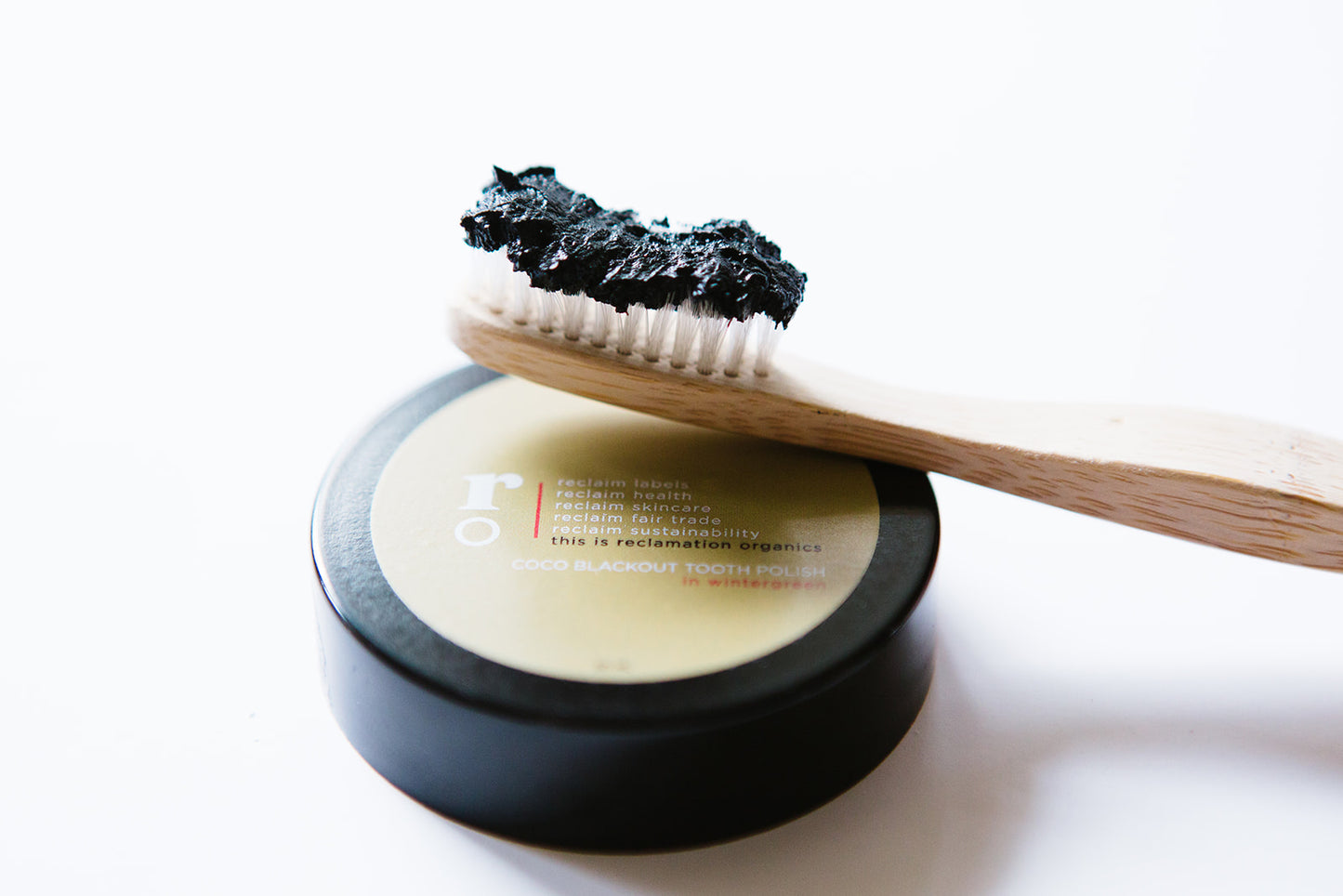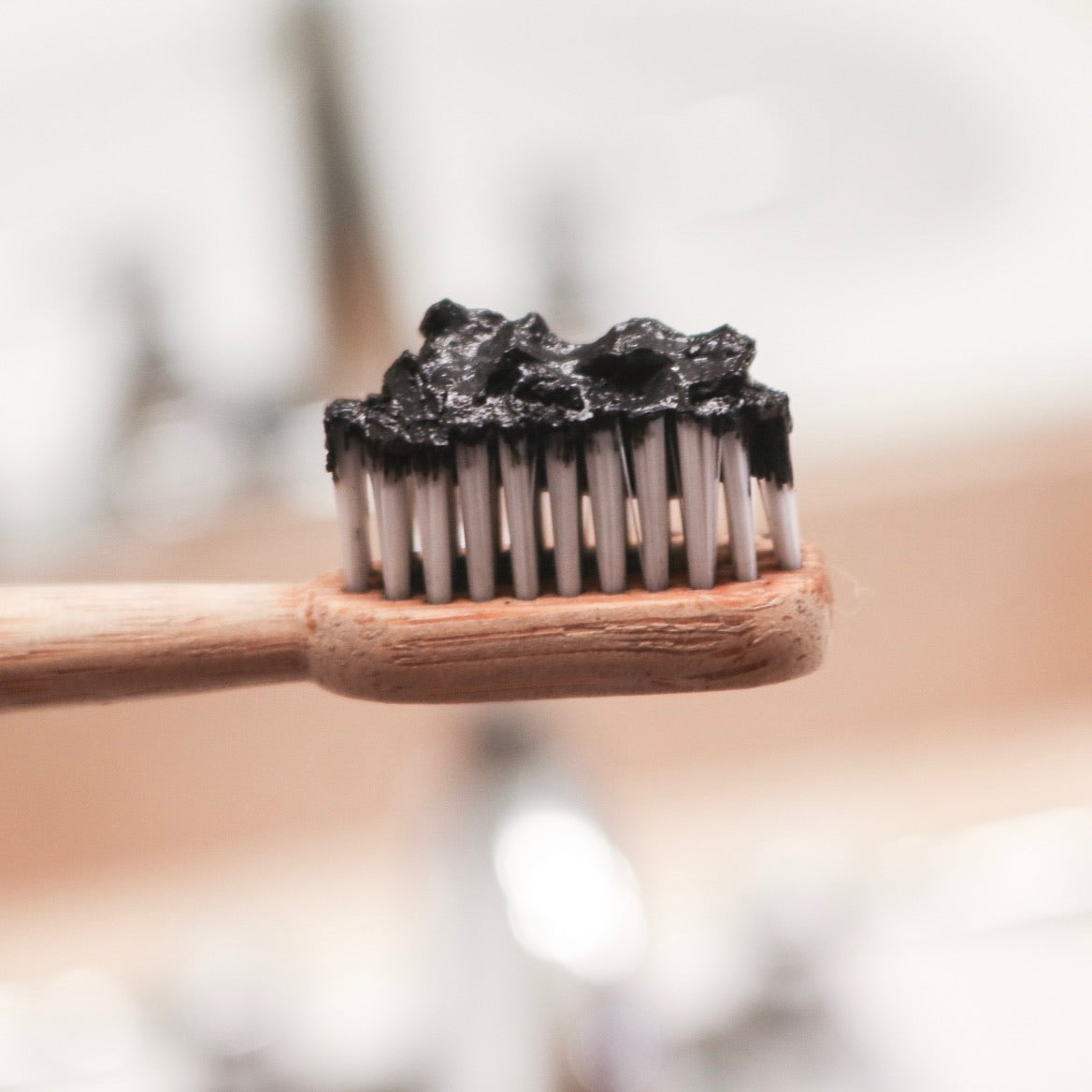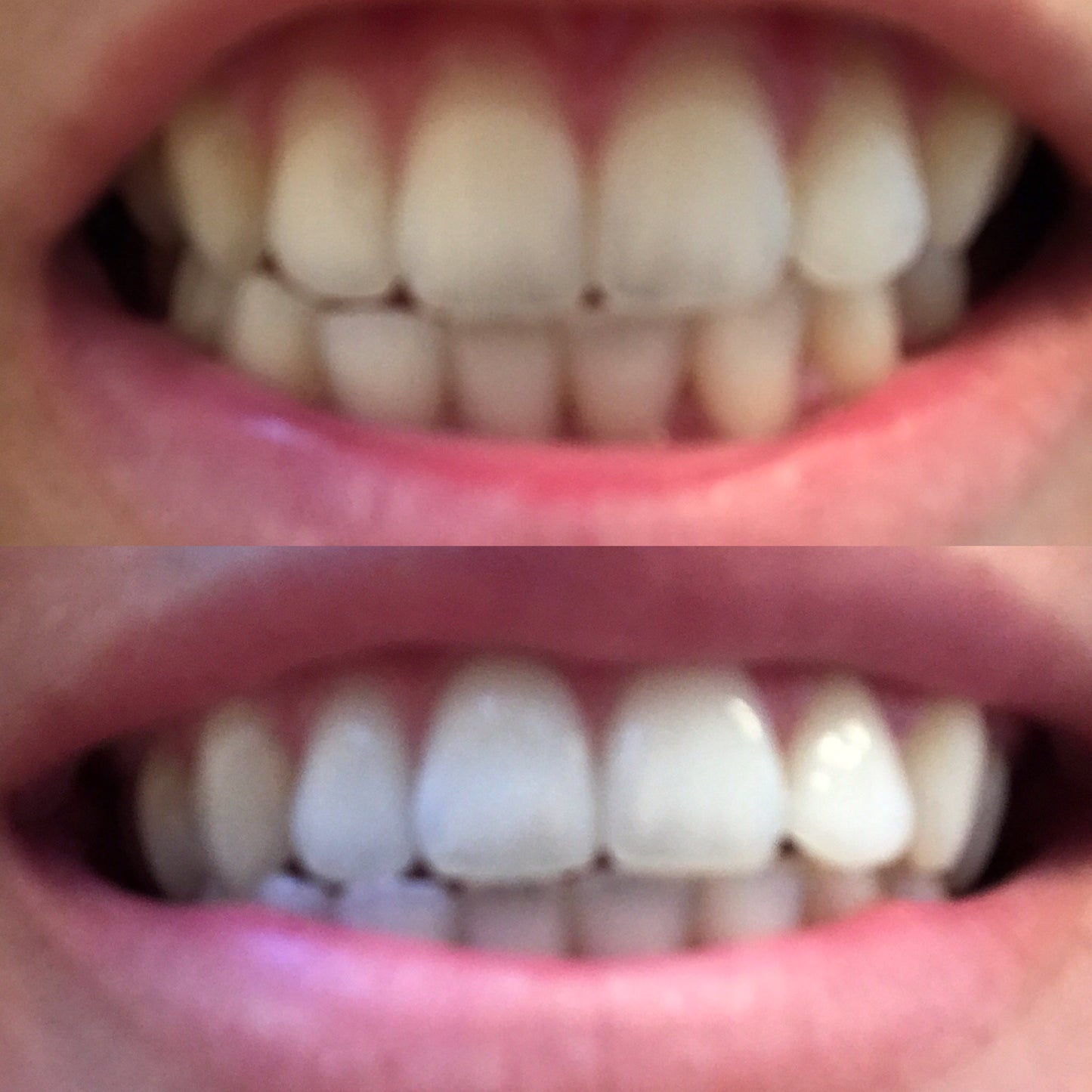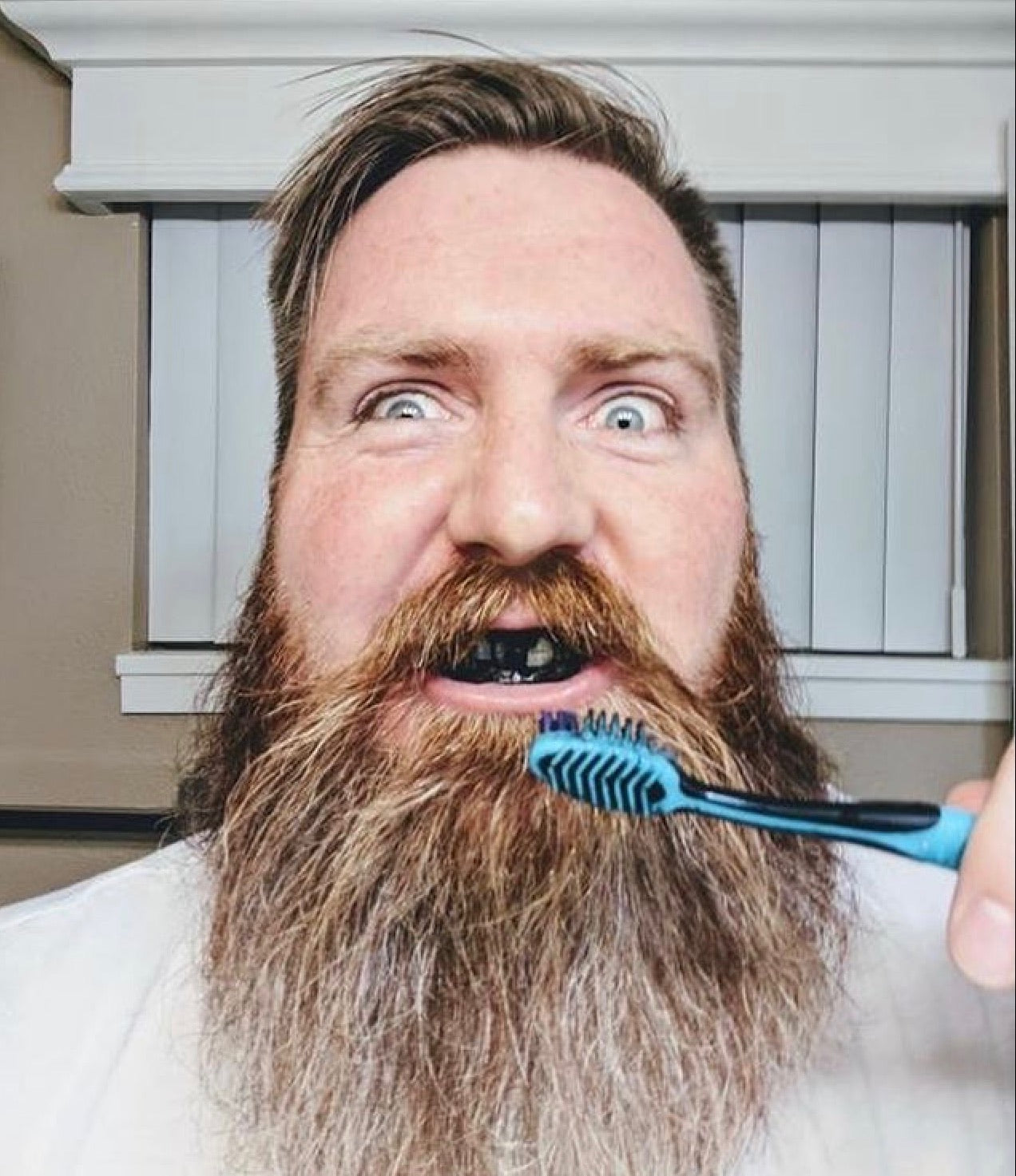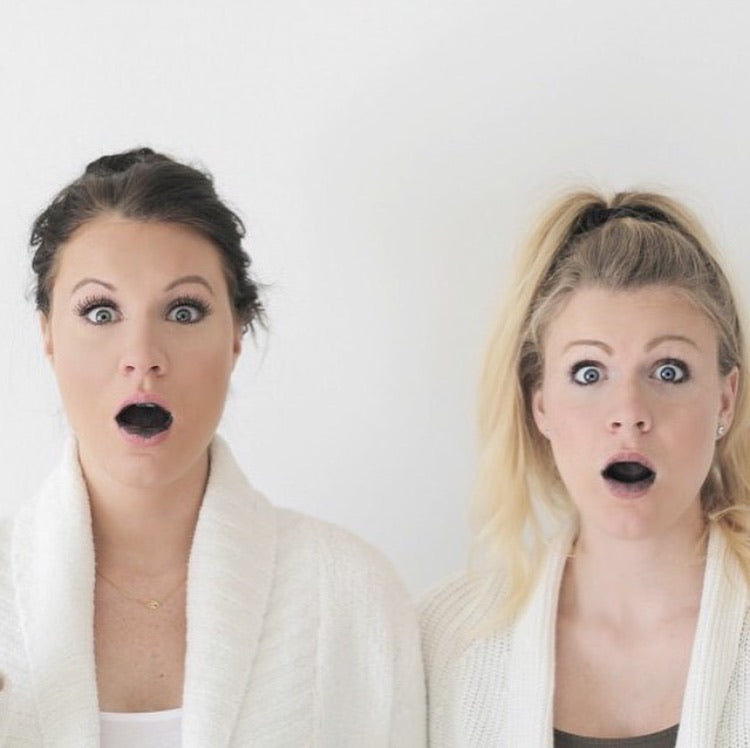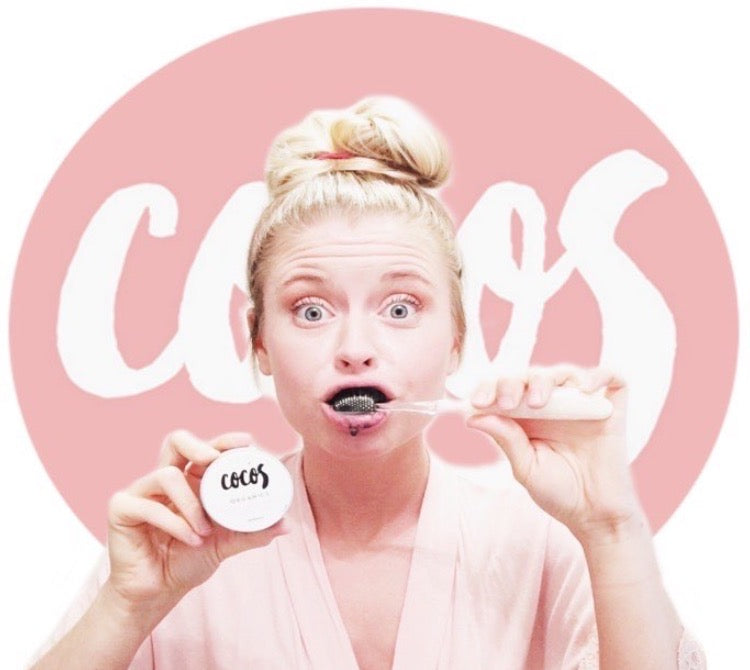 REMINERALIZING & WHITENING TOOTH LINE
Seasonal Holiday Items
Regular price
$ 58.00 USD
Regular price
Sale price
$ 58.00 USD
Unit price
per
Regular price
$ 22.00 USD
Regular price
Sale price
$ 22.00 USD
Unit price
per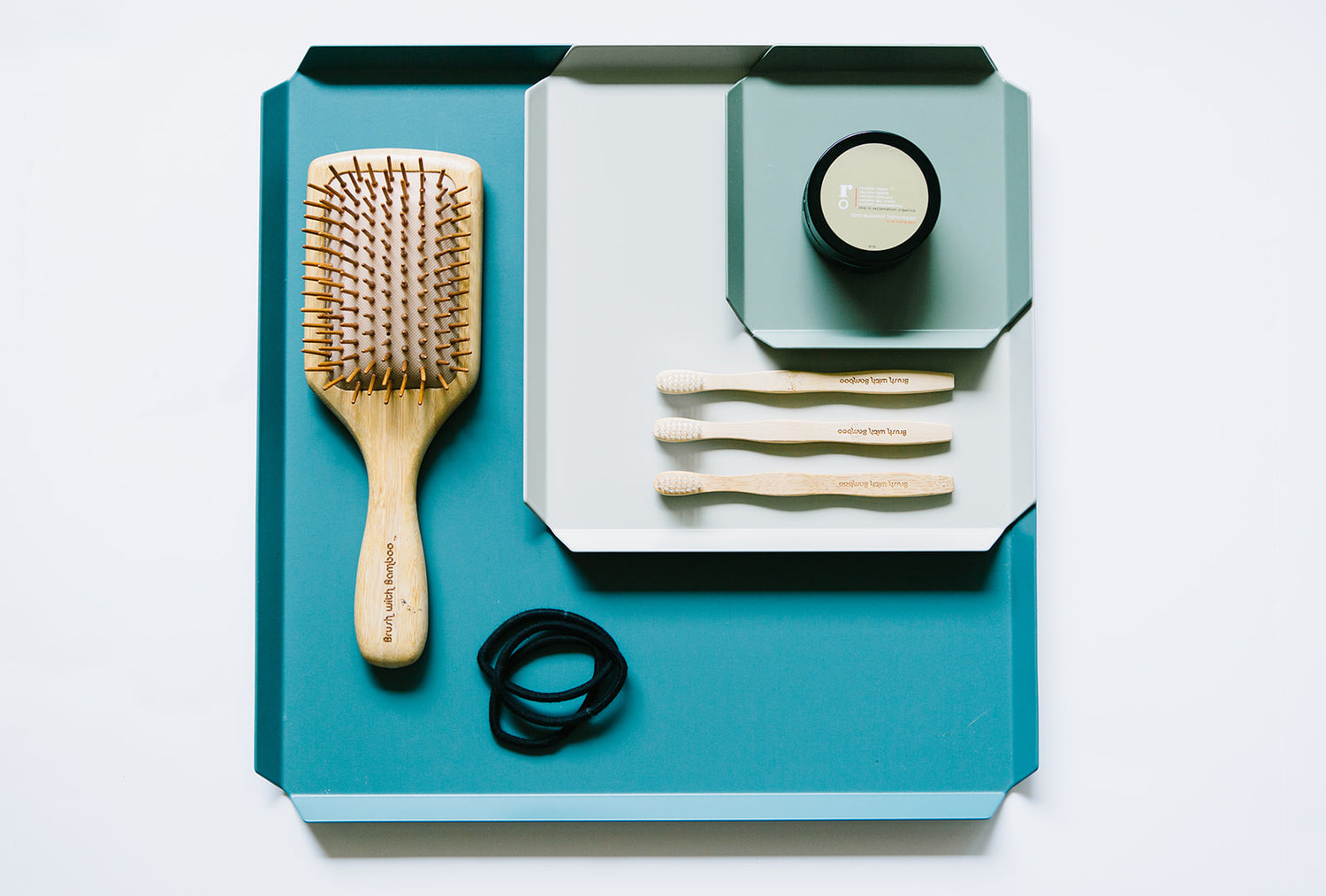 RECLAIM TRADE
We are building regenerative commerce that does good FOR YOU, FOR YOUR FAMILY, FOR THE FARMERS, FOR THE ANIMALS, FOR THE EARTH!
We believe in being conscious creators through where we invest our attention, energy, and money.

We offer our own handmade body care crafted to support your skin barrier WITH a conscious selection of zero waste fair trade products.
Shop now
OUR MISSION
We are a family owned business, operating out of our basement (converted to a clean kitchen and our own shipping space) and we have a mission: to create amazing sustainable organic body and home care along side a consciously curated shop of zero waste goods we sourced from artisans and families around the world. We envision crafting a space for commerce to meet conscientiousness for all involved, and to connect makers and artisans with conscious creators and consumers.
What began as a line of 6 organic, results driven, handcrafted, organic body care products created 7 years ago by Coco for her family of origin, has turned into a expanding line of products. A successful online launch and devout users who stayed with us even after a year long closure due to trademark disputes, has now expanded and grown to add goods from other makers, goods that are GOOD FOR YOU, FOR YOUR FAMILY, FOR THE FARMERS, FOR THE ANIMALS, AND FOR THE EARTH.
We invite you to join us on this mission.
SKIN BARRIER DEFENSE SYSTEM
BUY NOW
FIRST LINE OF DEFENSE

The microbiome is an ecosystem found at the surface of the skin that acts as a crucial clean up mechanism. Everyone's microbiome is as unique as their DNA and fingerprints. It's genetic makeup consists of many microbes – bacteria, fungi, protozoa, and viruses- which are really just exosomes of cells and come from within our own body. The amount of genes in all the microbes in an individual's microbiome is 200 times the number of genes in the human genetic makeup. 

BARRIER DEFENSE

SECOND LINE OF DEFENSE

Directly below the microbiome, the acid mantle is the secret to a healthy plump glow. It's a mixture of sweat, sebum, water, dead skin cells, lactic acid, urocanic acid, fatty acids, and pyrrolidine carboxylic acid. It's ideal pH balance should be acidic between 4.5 and 5.5. All soaps have a ph of 7+ and therefore alter our ph mantle- natural soaps even moreso- for example the ph of dr. Bronners is 8-9. The acid mantle helps maintain a healthy balanced microbiome and forms a barrier to keep toxins out of your body. 

SECOND LINE OF DEFENSE

THIRD LINE OF DEFENSE

Lipids are diverse compounds that are insoluble in water. They store energy, protect against water loss, and form cell membranes. The extracellular lipid matrix located in the stratum corneum is an essential component of the permeability barrier.

THIRD LINE OF DEFENSE
GLASS RECYCLING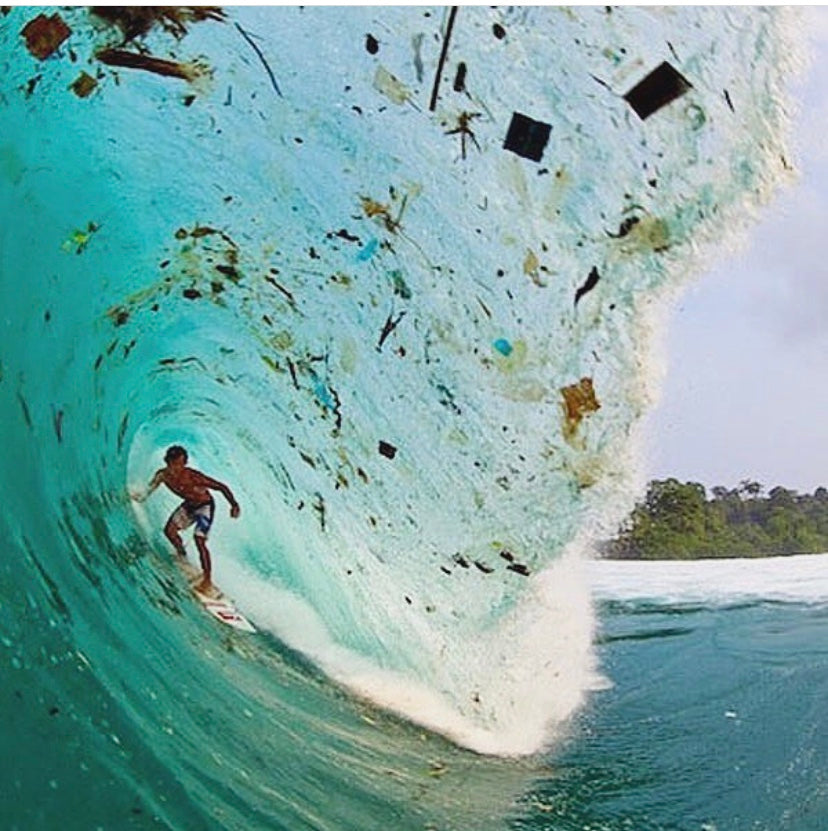 HOW TO

Recycle Your Ultra Violet Jars!

Here at Reclamation Organics we are all about going green (or in this care- purple) in every aspect. Reduce. Reuse. Recycle. Reward.

We use recycled shipping bags, and reuse our inventory delivery boxes as trash and recycling bins (for reals we have only bought trash bags a handful of times- and they were bioplastic!) We save boxes and boxes of peanuts and plastic wrapping for our orders to reuse (I hate plastic, but if it comes our way I figure it is better to be reused than sent to the landfill!) So, with that same mindset, I wanted to start a jar recycling program to "close the loop" even further. 

 

Here's how it works: 

YOU recycle your jars to us in the mail (we will pay for shipping!)

WE sanitize and reuse the jars and lids, reducing the waste from our business even more. 

YOU collect a reward redeemable as store credit, and can even earn FREE Product!

 

THE DETAILS: 

Each jar will be credited to you at $1.00 each! Save up your jars and lids (please rinse and dry thoroughly) and send back to us when you have enough to redeem! 

Jars can be mailed back in a flat rate envelope, medium flat rate envelope, or large flat rate envelope.

Minimum of 5 jars must be sent in a flat rate envelope, min of 10 in a medium flat rate, and a minimum of 20 in a large flat rate. Stuff the envelopes as full as you can (but please pad accordingly!) 

 Your part: 

1. Rinse & dry jars (we will clean and sanitize when we have them back) 

2. Send an email to helloitscocos@gmail.com with subject RECYCLE

-state your name, a past order number (If you can find one), & how many jars you want to send back. Please include the jar sizes as well!  

3. Once you receive your shipping label and instructions via email, package order and drop off at your nearest USPS.

4. Spend your Reclamation credits on your favorite products! (You will receive it within 3 business days of us receiving your jars!)

5. Do a happy dance knowing you helped make the world a little cleaner, and enjoyed great savings doing it!

Our part: 

1.  When we receive your email recycle request, we will send you a return label & packaging instructions within 1 business day.

2. When we receive your jars we will send you your store credit (and after a combined total of 30 jars, we will send you a FREE 50 ml Black Magic Face Mask, or a You Mint Me Coco Scrub- your choice!) 

3  We will clean, sanitize, and resend with great organic body products to some other amazing cocobabe, or who knows, it might even find its way back to you!